What's Happening in the Community: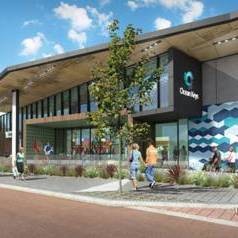 Ocean Keys Redevelopment
Date: 07 January 2013 – 31 December 2014
AMP Capital Shopping Centres announces $105 million redevelopment of Ocean Keys Shopping Centre
CLICK HERE for parking updates

Ocean Keys Shopping Centre in Perth's northern coastal regions is set to become a standout shopping centre for the community with construction of a $105 million redevelopment to start in January 2013.
AMP Capital Shopping Centres, the manager and developer of Ocean Keys Shopping Centre, has appointed Built Environs as builder for the project following a design and tender process.
The redevelopment will include a new mall with 48 extra specialty stores, a full line Target store as well as an exciting new dining precinct. An additional multi-deck car park will be added catering for the Perth climate with over 90 per cent of the parking undercover.
Click here to continue reading the rest of this article.
You'll love our Special Offers

And we love them too! We've gathered these great deals and want to share them with you. Save them, print them, share them… whatever you do with them, these fab finds are all yours! If you see an offer you can't resist, simply add the offer to your list of "Things I LOVE". All you have to do is print your list and bring it in to Ocean Keys to start redeeming the offers. Too easy!