Ray White Leading Edge are actively involved in Community Projects.
See what we've been up to below.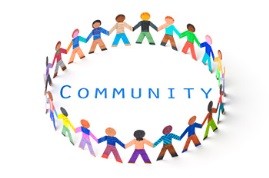 Our Passion is People
​​​​​​
​​​​​​​Partner with us and make a difference in the lives of people in need in your local community.

​​​​​​​Together with MercyCare and Local School Chaplains we have created a food hamper gift service, where we pack a hamper of non perishable items for a local family.

Call us on 08 9408 6970 for more details.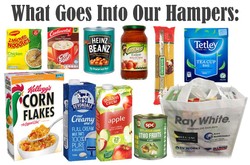 What's Your Passion?

​​​​​​​Every new Property Management Client who entrusts their Investment Property to our excellent care will play a part in helping us feed a local family. We will ensure a food hamper goes out to a family in need, with a personal gift card with your chosen personal greeting. Or you could help in person by donating non perishable food items as pictured to our office.

Make the change to Ray White Leading Edge and join us in making a difference in the Local Community.
Call us on 08 9408 6970 to see how you can help.
Compassion is an international Christian child development and child advocacy ministry committed to working in partnership with local churches around the world to foster the spiritual, economic, social, physical and emotional development of children living in extreme poverty in over 26 developing countries.
Compassion's holistic child development programs are unique in being delivered in partnership with local churches in developing countries. These local congregations can best identify the specific needs of children in their community and are able to contextualise our programs to drive change in their own community. Because we believe that it's not enough to simply feed a child in poverty without introducing them to the source of life, Jesus, our programs address not only the physical needs of children and their families, but also their spiritual needs through Bible-based teaching.
Completed Compassion Project – Bathrooms in Mexico
Completed Compassion Project – Water Access in Kenya
Compassion Project – Classrooms in the Philippines