Ray White Leading Edge has begun raising funds for their third Compassion Project.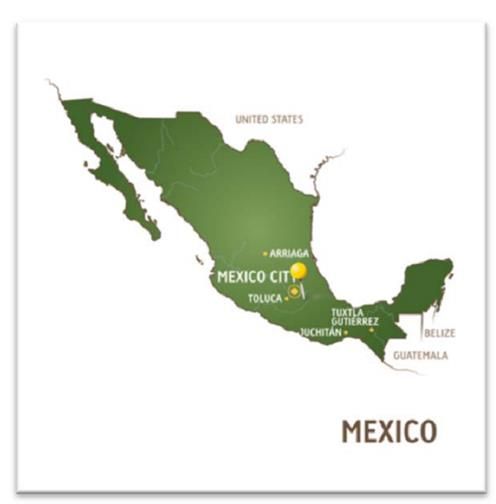 PROPOSAL: MEXICO
NEW BATHROOMS IN CHIMALHUACAN
PROJECT OBJECTIVES
The primary objective of this intervention is to construct two hygienic toilets and renovate two existing toilets
at the ME-958, Rompiendo Cadenas Child Development Centre in Chimalhuacan, Mexico. Your support will
improve the sanitary conditions and hygiene practices of 128 registered children and help to reduce the
incidence of hygiene-related diseases and improve their health and wellbeing.
The specific objectives are:
* To provide registered children with decent and hygienic bathrooms characterised by individual
separation doors, washable floors and walls, sinks and water installation
* To ensure registered children have an understanding of sanitary hygiene and good bathroom
maintenance
THE SOLUTION
Through this proposal, Compassion Mexico will seek to strengthen the efforts of the local church to enhance
hygiene and sanitation for 128 Compassion registered children through the renovation of existing toilets and
the construction of new toilets and hand washing facilities. Your support can help provide improved sanitary
facilities and education on proper hygiene and sanitation practices to reduce the incidence of waterborne
diseases in registered children and centre staff. This will help to protect the health and wellbeing of
Compassion assisted children, the church members and the surrounding community.
OUTCOMES
The outcomes that this critical intervention will deliver include:
Children registered with ME-958, Rompiendo Cadenas Child Development Centre choose good health practices
and are physically healthy
* Children will experience a reduced incidence of sickness, nutritional deficiencies and physical
impediments.
Improved sanitary conditions and hygiene practices at the centre among registered children
* Providing children with an appropriate number of toilets will see an increase in knowledge
surrounding sanitary and hygienic practices, which they can pass on to their community.
Decent and hygienic bathrooms installed at ME-958, Rompiendo Cadenas Child Development Centre
* The bathrooms will be characterised by individual separation doors, children-sized urinal (for boys),
washable floors and walls, and sinks.
COST
Your contribution will help to meet all costs associated with the construction of these bathrooms:
Project costs
Materials for construction
* Four toilets and four sinks
* Accessories required for installation
* Tiles for the walls and floors
* Four doors and five mirrors
* Bricks and cement for foundation and walls
* Water connections including pipes and fittings
* 1000L water tank with automatic shut down