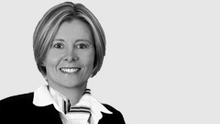 "STEP UP AND SAY YES"
Lisa is focused on achieving, and maintaining an outstanding level of excellence to all her valued clients. With a strong elite sporting background, Lisa applies her tremendous work ethic combined with solid teamwork and communication skills to her Real Estate career.
Lisa played an integral part in steering her former real estate business to No.1 in WA for 4 consecutive years in the franchise group. Her enthusiasm to help others achieve and reach their ultimate goal is her motivation.
Real Estate has been a natural progression. Her Father is a Licensed Property Valuer, and her Mother (Maureen McMahon) has been successfully selling real estate for over 20 years.
There are 3 Primary goals for Lisa McMahon :
1. To create, and maintain a foundation at Ray White Leading Edge based on tremendous work ethic and commitment.
2. Provide every "RAY WHITE" client with the "Leading Edge" experience and help them achieve their own real estate success.
3. Continue to build a solid business where Leadership, Loyalty, and accomplishing Outstanding results for every client is the Ultimate Success!
Agent Reviews
Garry & Elizabeth

Would just like to say that after trying for months with another Agent, I couldn't have been happier with the quality of service that Lisa and Maureen McMahon provided us with. Lisa was enthusiastic, positive, got things moving really fast and ultimately sold our house on the 2nd home open. We got exactly the price we wanted and the sale was quick and painless. I would have no hesitation in personally recommending Lisa and Maureen to anyone who would like professional, friendly and most efficient service.